kind words
...don't just take our word for it!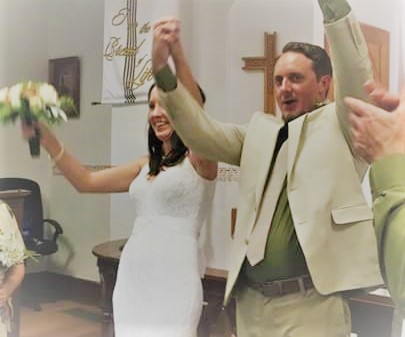 Britta was such a big help to me during the decorating and take down of our wedding. She lended a hand wherever I needed her to. I had a vision and put many hours into the décor and Britta helped me put it all together. She helped me remain calm during the process and gave me reassurance that it would all turn out perfect….and it did! I would definitely recommend Britta for anything you need for your wedding. She will make sure its perfect for you. She is the best!
>>calleigh, summer 2017 bride
Britta is so encouraging to be around and such a hard worker. She remained calm through the whole process which was very helpful while planning with her. Creating and coming up with decor ideas for my wedding became a whole lot more organized, being that she provided the resources in an organized matter and at an affordable cost. Taking the load of providing the décor helped create a less stressful season of planning. All the way up to my wedding day she committed herself to serve in whatever way possible from set up to take down which are tasks that many shy away from. Britta did not shy away from making the impossible possible. I appreciate her "let's get her done" business style and look forward to using her business as resource in the future and highly recommend her for you as well!
>>alexa, summer 2016 bride
Britta was very helpful making sure our wedding went without a hitch. She didn't plan our whole wedding, but the morning of she was at our reception area. We met a couple weeks before the wedding and we let her know what we wanted her to do and what we needed help with. She helped decorate the tent, and took care of a bunch of things so we didn't have to worry about them. Britta has a great eye for what looks good, works well, and creates the ideal wedding/romantic setting. We would highly recommend Britta for any sort of help you need planning your wedding.
>>erin, summer 2015 bride
Bridger is our oldest child and so this was our first wedding we had to help plan. Britta has been a friend of the family for years and I have known of her passion in party planning and asked her to help. As I look back, I don't think we could have done it without her. She genuinely loves not only to plan special events but desires the theme reflects those who are being honored. She captured the night perfectly. Our son and daughter in law's reception was a perfect reflection of the commitment they made and who they were together. One of my fondest memories was while we were planning what some of the decorations would be, Britta suggested we hang lights from the ceiling. Because of time restraints and what seemed like an insurmountable task, I said no. However, the lights were an important part of Britta's vision. She walked me through the possibilities and how it could be accomplished. As I reflect back on that night, there is no doubt the lights was my favorite feature.

If you are looking for someone to help with your special event, I highly recommend Britta. She is not only talented, but sincerely loves to bring details together that will help you look back on the event, even two years later, and realize what a special time it was. Her eye for details, coupled with the passion she has, is a perfect combination. Jan. 24th is a day that I will always cherish thanks to Britta.
>>kelly, winter 2015, mother of the groom
We hired Britta for our day-of wedding coordination and couldn't have been happier!
It was such a relief to know that she was there making sure every detail was just perfect, so my husband and I could enjoy our day.
In fact, looking back my mom says it was the best decision we made about the day! It took the stress and pressure off of everyone. She was efficient, organized, and very calming. I would definitely recommend her!
>>katie, summer 2014 bride
We could not imagine having planned our wedding without Britta. There are tons of things we would never have even thought of if it wasn't for her and The White Brick Company. She did things we probably will never even know of. The stress that we avoided was priceless. She has a gift and a passion for designing, decorating, planning, and even saving us money to keep us under budget. She has a unique ability to create a wedding that is original to the tastes of the couple, and I think we put that to the test. Lastly, having her there on the wedding day was so helpful in making sure the day went smooth so we, our family, and our friends, could just enjoy it. We would recommend using Britta and The White Brick Company highly. The time saved, stress avoided, and memories made were invaluable compared to the price we paid. Thank you Britta and White Brick for an amazing Wedding!
>>zak, winter 2013 groom
Britta is the best!! I can't imagine doing our wedding without her! She was there every step of the way…from colors, to dresses, to décor, to hairstyles. If I had a question, she was always there to help. If I had an idea of what I wanted, she was there to make it happen. If I had no idea of what I wanted (which was more often than not), she was right there with her amazing style to make decisions for me. She went above and beyond to make sure everything was special, and it turned out beautifully! I am beyond thankful for Britta's incredible talent, kind-hearted patience, and the fun she brought to planning our wedding!
>>kimo, winter 2012 bride